We pass by this little house on the way to church and, my dad says, " that is the perfect size house for you." I say, " I can' afford that house or any other house at the moment.." Needless to say I found out how much the house is and, I am not surprised knowing how expensive the Colts Neck area really is.. I would need to make a lot of money off of my Amazon book selling before I am even close to thinking about owning a house. I do want to own a few properties and, rent them out. Actually I would like my first house I own to be a rental so, I have even more income coming in when purchasing my home. And, no I definitely do not want to rent an apartment i want to save my money and purchase a home. I'm going to do a Real Estate Junkie my dream home edition next week with ideas about how I would like my first home. Feel free to comment and, let me know about great real estate you think I would like as my dream home. Getting into Colts Neck a pretty swanky area that used to be almost all farm land of course, since hen it has turned into multi-million dollar homes but, still has the charm of having a lot of land and, farms. Being my realistic self I am not showing you all a multi-million dollar property that only about 20% of America could afford instead here is a property that is still within most budgets and, still in Colts Neck.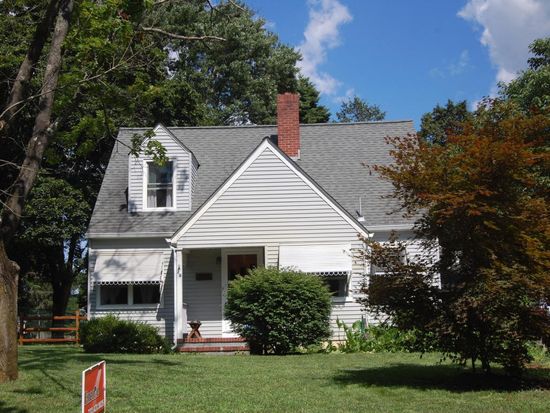 This cute cape is nestled in the village part of Colts Neck this means you are within walking distance to everything but, unlike most towns Colts Necks doe snot have a main town and you will most likely be driving everywhere especially because the highway is right down the street. Some perks are that it is by two shopping complex's with a Dunkin' Donuts, pizza, dance etc. Delicious Orchards is a skip and a jump down the highway which is great for apple picking in the fall an, has that country town vibe however fair warning, Delicious orchards can be pricey so, you may be headed to a ShopRite or farmers market instead..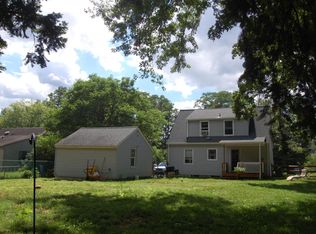 The backyard does look spacious which is nice because there is a smaller yard in the front which can make it difficult when your children want to play outside. Located in a semi-quiet neighborhood and, the plus is that there is a restriction on the hours traffic can come in and, out of the highway. From the looks of the house it does need some work and unfortunately they did not post pictures of the whole house which gives you all the more reason to take a look. From the looks of the back something I would add to the house is a sunroom, porch and, possibly a deck. They stated that there is enough room if you wanted to build a pool. It is three bedrooms with one bathroom which is why I would probably add at least two more bathrooms if possible. It has an eat-in kitchen and living room on the first floor.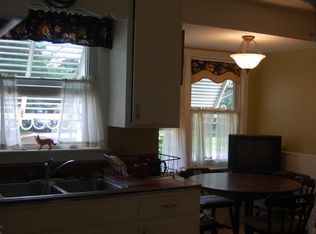 Zillow estimates that you could receive about $2,200 in rent a month. The price they are asking is about $335,000. In 2007 the peak of the market the value of the house was over $400,000 and, based on the comps in the area if you were to put in a little bit more to the house it could go in the $600,000. I would be sure to check with that before purchasing the house because I am not a professional and, that was an educated guess.
I hope you enjoyed this addition of Real Estate Junkie look out for next weeks post on m dream home..
Have an enlightening and adveturous day,
allie